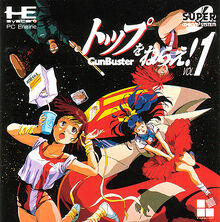 Top o Nerae! Gunbuster for the PC Engine is a game/digital comic released by Riverhill Soft in 1992 which follows the story of Top o Nerae! Gunbuster. It comes in 2 "volumes", each on a CD-ROM. The game plays similarly to other digital comics, except it's possible to get a game over by filling one's "Stress Meter".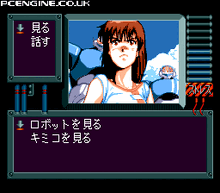 Ad blocker interference detected!
Wikia is a free-to-use site that makes money from advertising. We have a modified experience for viewers using ad blockers

Wikia is not accessible if you've made further modifications. Remove the custom ad blocker rule(s) and the page will load as expected.